Comin back at ya with another classic smoothie recipe. Because I know the only thing you need in your life is this Strawberry and Kale Smoothie. Have you jumped on the smoothie train yet? You should.

I started drinking smoothies for a challenge in one of my nutrition classes in college. Actually, it covered two separate challenges in two different classes. Tricky eh?

In one of my classes, I was supposed to pick out a 'diet' book from the grocery store, read it, and analyze it. I needed to analyze the science as well as one of the recipes.

My other class assignment was to eat a certain amount of vegetables and less meat every day for a few weeks and report on my experience.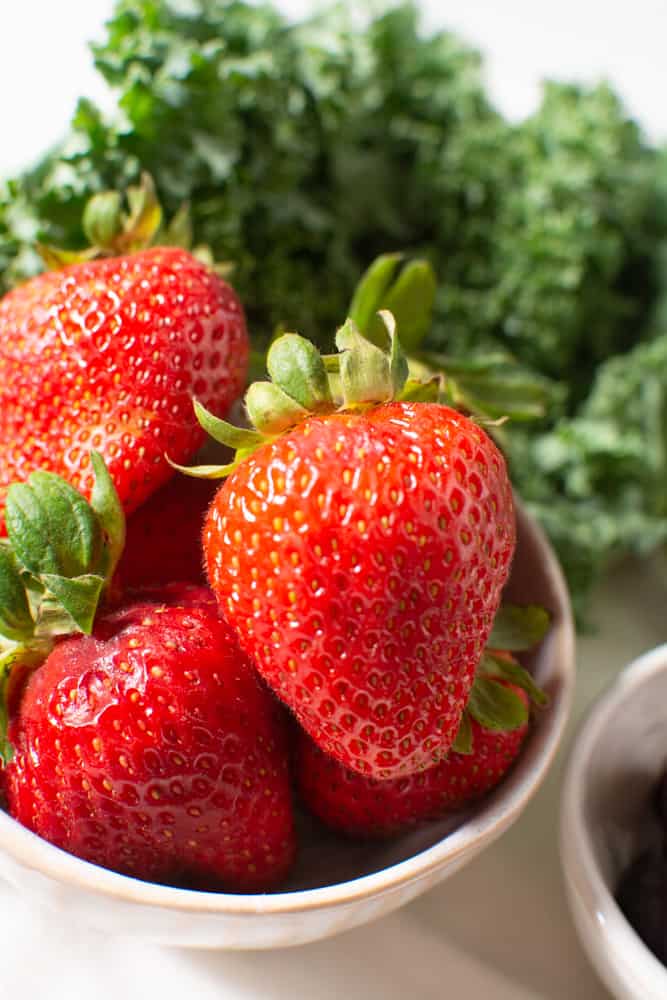 In the diet book that I found there was a recipe for a smoothie that was packed with greens. The book's instructions were to drink one every morning. Also, it had a good amount of the veggies that I needed per day for my other assignment. Win-win!

We didn't have a super nice blender at the time so the smoothie was a little chunkier than I like. And the smoothie wasn't my favorite. It wasn't bad though so I stuck with it. I would make the smoothie every morning before my husband and I drove to school.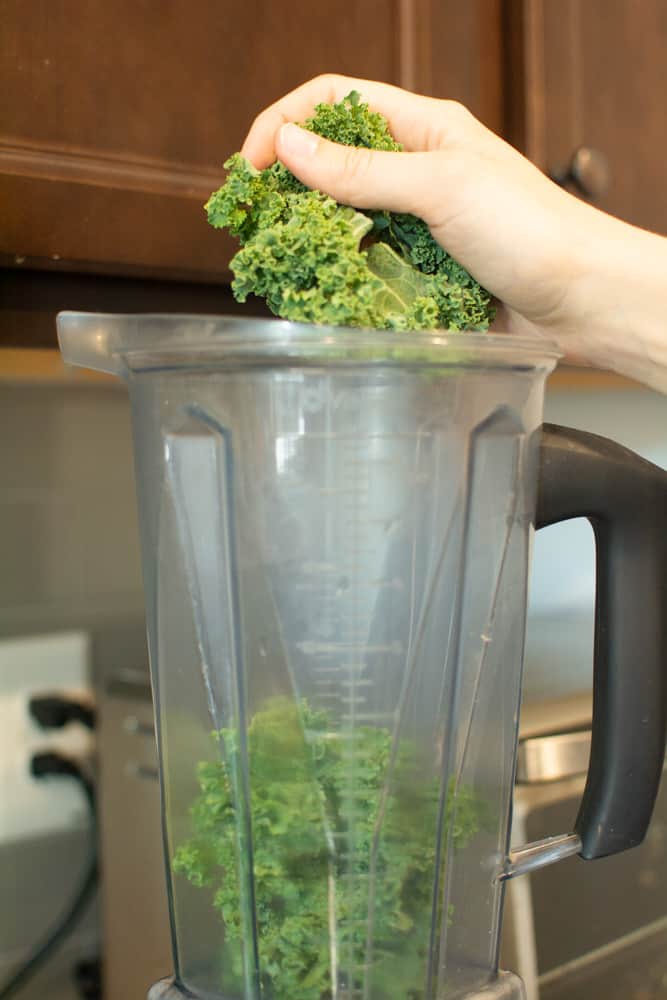 It took a few days to get used to drinking a cup packed full of greens but after a few days, I started to feel so dang good! After the assignment was over, I stopped drinking the smoothie every morning but soon realized that I missed it and missed how I felt on the days that I had one.

So I kept drinking smoothies. My husband was drinking them too. We ended up buying a refurbished Vitamix so that we could have smooth smoothies and it was life-changing!

Fast forward seven years and smoothies are still a staple in our diet. I branched out from the green smoothie that I started with. And now we love to experiment with different flavors. So I am just going to keep throwing smoothie recipes your way!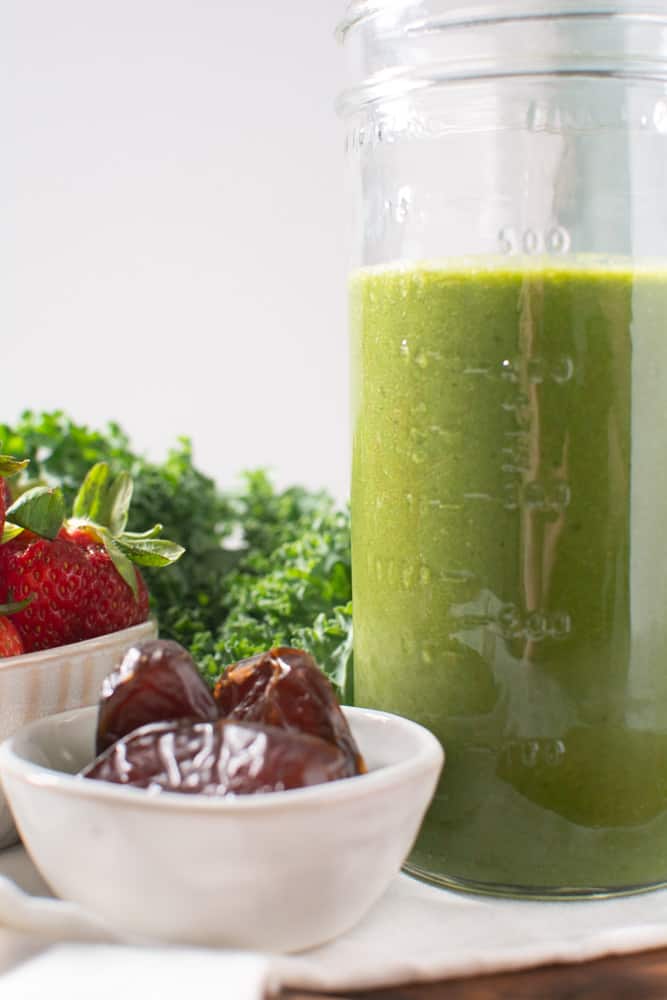 If you haven't been putting greens in your smoothie this Strawberry and Kale Smoothie is a good place to start. My number one tip for putting greens in smoothies is to blend the liquid and the greens (fresh or frozen) until smooth, before adding the other ingredients. Friends, this is important. Unless you like chewing your greens, which sometimes I honestly don't mind. But if you want the smoothest of smoothies, blending your greens first helps so much!

You can make this with kale, or any other leafy green. Spinach is a good green to start with if you are just starting out with green smoothies. It has a less mild flavor. I usually buy a big bag of frozen greens from BJ's. They have an organic kale and spinach mix that I like and blends well.

If you are not into the greens, try my strawberry banana smoothie recipe.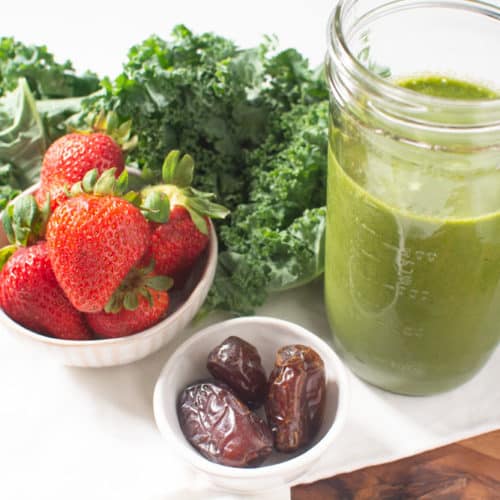 Ingredients
1

cup

liquid

water or plant milk

1

cup

kale

or a big handful

1-3

dates

1

banana

1

cup

frozen strawberries
Instructions
Blend the liquid and the greens on high until they are blended as possible.

Add the rest of your ingredients and blend until you reach a smooth consistency.
Notes
Blend the greens with the water before adding anything else. This helps elimate chunks of greens
Remember to pit the dates before adding them to the blender
You can use fresh strawberries if your banana is frozen. It is best to have at least one frozen component